North Portland Tool Library News
The North Portland Tool Library will be REOPENING!!! C'mon down on Saturday, 11/6.
We'll be going back to a reservation system, and ask that you wear your mask, but we are back! Hope to see you soon! We'll be talking about Tuesdays coming back in the near future, but for now, just Saturdays…
---
The North Portland Tool Library will be (temporarily) closing after this Saturday, 9/18.
Hopefully just for a few weeks, stay safe and and we'll see you again soon! Look for news here and @ http://northportlandtoollibrary.org/
---
We are suspending Reservations (for the time being). It's back to "regular," i.e. First Come, First Served.
Many reasons for this, we can chat about them when you come down…
---
New Accounts: Going forward we're going to try something new and hopefully easier. If you want to join the North Portland Tool Library, fill out your account information online in myturn, fill out the form on the NPTL website, and bring yourself and your two pieces of ID with current address after 12pm on a Saturday and we'll squint at your documents from a distance and make your membership live.
You can either print and fill out the membership form and bring it in or fill it out online and email it--whatever works for you. We do need the form.
And please continue to wear you mask, wash those hands, and keep some physical distance from those people you don't live with. We want everyone to stay well.
---
We have a even newer Tool Coordinator! Please welcome CJ!
"Hi, everybody. Glad to be here meeting all you wonderful neighbors!"
---
As always, if you are having problems using MyTurn, please email northpdxtoollibrary@gmail.com.
If you don't know if you have an account or are having problems accessing your account, please email northpdxtoollibrary@gmail.com before creating a new account. Send us your full name and address and we'll look you up.
For all other issues, please email northpdxtoollibrary@gmail.com.
——
Please put on your mask and return your tools during open hours on Saturday from 10am to 2pm. You don't need an appointment to return tools!
We request that you enter by the west gate and leave by the east gate.
Volunteering at the NPTL
Lending tools safely during a pandemic takes extra work, and we're going to need your help to do it.
If you'd like to volunteer at the NPTL, please introduce yourself and let us know, we'd love to have you!
Donate To The North Portland Tool Library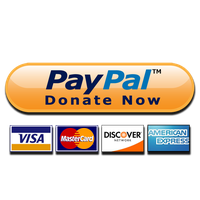 Events At The North Portland Tool Library
We're working on finding just the right date for the Tool Sale, stay tuned for details!